Monkey… Shakespeare… Typewriter?
Imagine this. You reach for your phone to check what your friends have been
up to on Facebook and Instagram. You see too many alerts on your WhatsApp. You realise, to your horror, that there are some nasty pictures of you on a social media site you have not even heard of.
Every day, hundreds of people face these situations. People's money gets stolen and their digital identities robbed. Some have their public image maligned. Kids and young adults suffer depression from cyber bullying. People are cajoled into doing stuff they don't want to do…all from the big bad Internet.
The Internet is an integral part of our lives now. We cannot do away with it.
We can, however, learn to navigate it.
Monkey, Shakespeare, Typewriter: Cybersecurity for Everyone is a handy guide for anyone who uses the Internet. It strips the subject of jargon and provides the average person with knowledge, practical tips, and tools to stay safe online. Chaitanya Kunthe, an expert in the domain, busts the myths about hacking and hackers and lays down the facts clearly, providing a step-by-step approach to identify readers' exposure to the digital world and the risks lurking there. The suggestions he offers will enable readers to take the necessary steps to protect their digital assets and have a safe voyage across the Internet.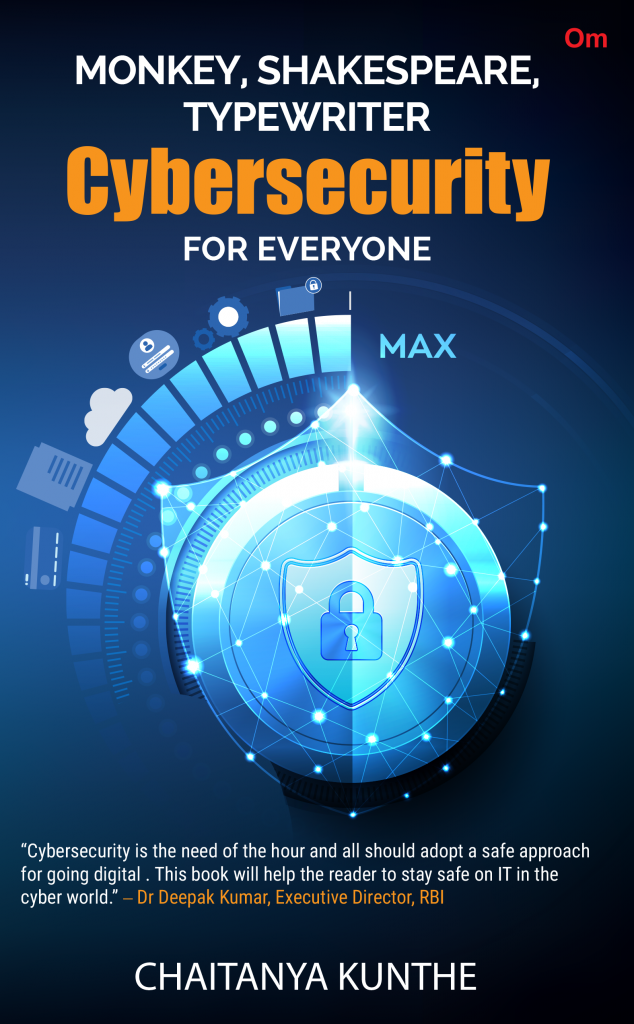 Digital Assets and Digital Risks
As you read the book, you will come across some activities that you can do to identify your digital crown jewels and your digital risks. The template for the same is can be viewed and downloaded here:
Digital Assets and Digital Risks
As you read the book, you will come across some activities that you can do to identify your digital crown jewels and your digital risks. The template for the same is can be viewed and downloaded here: